Community Service: Striving for a Greener Community
Environmental Alliance in the Community
Striving to promote wellness and offer support to our local community organizations.
Alliance works everyday to improve our community through our business practices and environmental work. Keeping with that goal, we also strive to maintain a high level of community service and involvement in local organizations. From 5K charity runs to personal geology lessons for boy scouts, our staff take part in a multitude of different charitable organizations. Additionally, Alliance as a company supports different community organizations such as the DE Kids Fund and the Food Bank of Delaware. Here at Alliance, we believe that community service makes us a better business and community partner.
---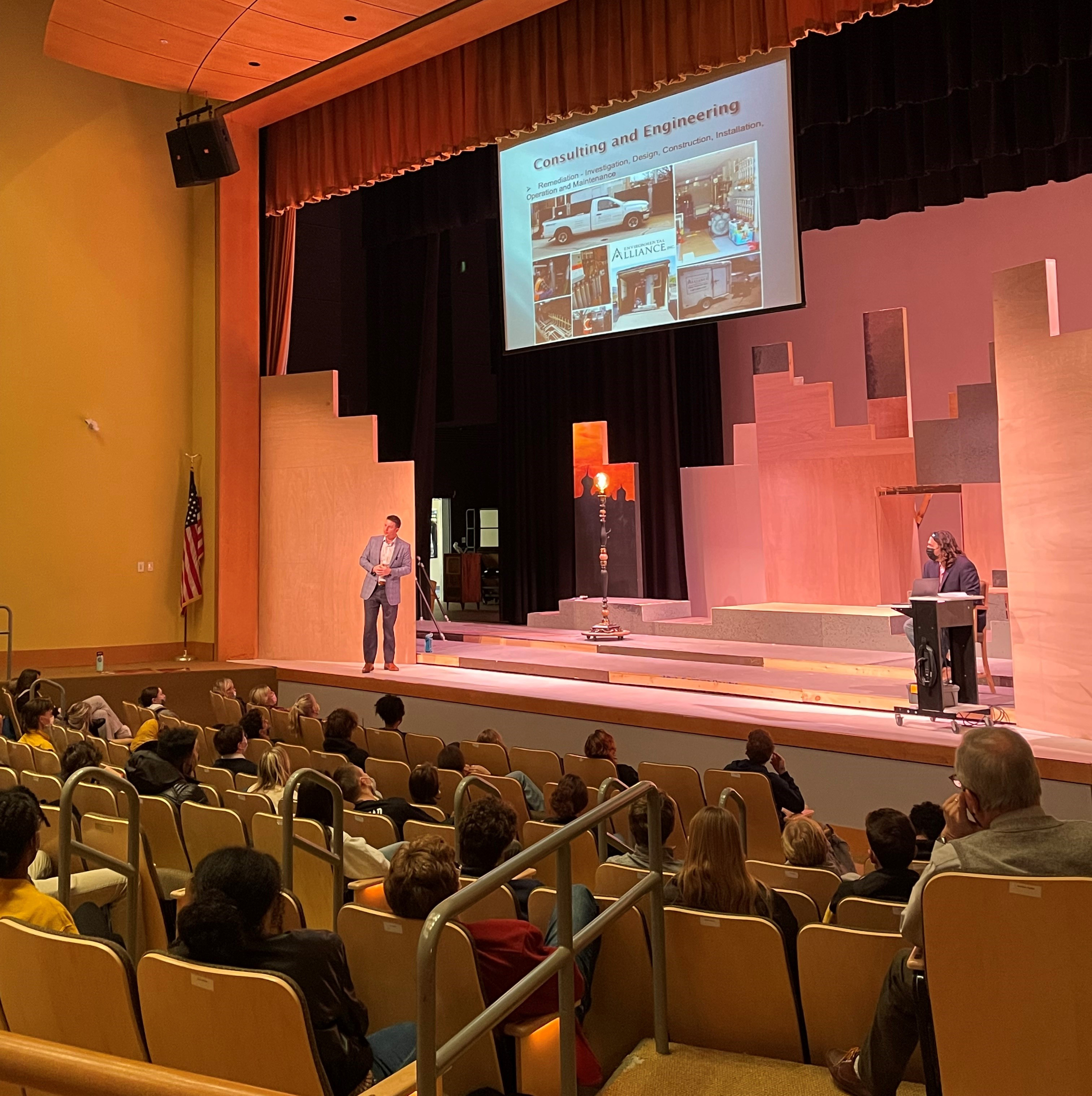 Tatnall School Environmental Speaker Series
On February 11th, 2022, Alliance's Vice President – Mike Vanderslice – spoke at The Tatnall School in Wilmington, DE, as part of their Environmental Speaker Series. The presentation, regarding the environmental consulting industry and site remediation, included Environmental Alliance's role in investigating and cleaning up sites around the region, in addition to ideas about undergraduate study in environmental science, geology and environmental/chemical engineering.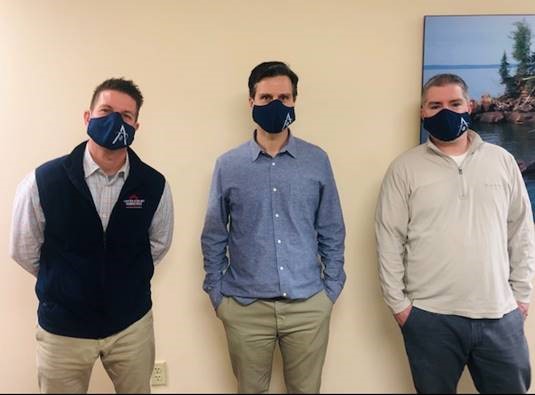 Environmental Alliance "A" protective masks.
A big THANK YOU to Mrs. Laura Miller, who took time to sew genuine Environmental Alliance "A" protective masks for our staff and their families. As part of the COVID-19 requirements in Delaware and surrounding states, citizens are required to wear cloth face masks in public settings where social distancing measures are difficult to maintain. We greatly appreciate the gesture, Laura!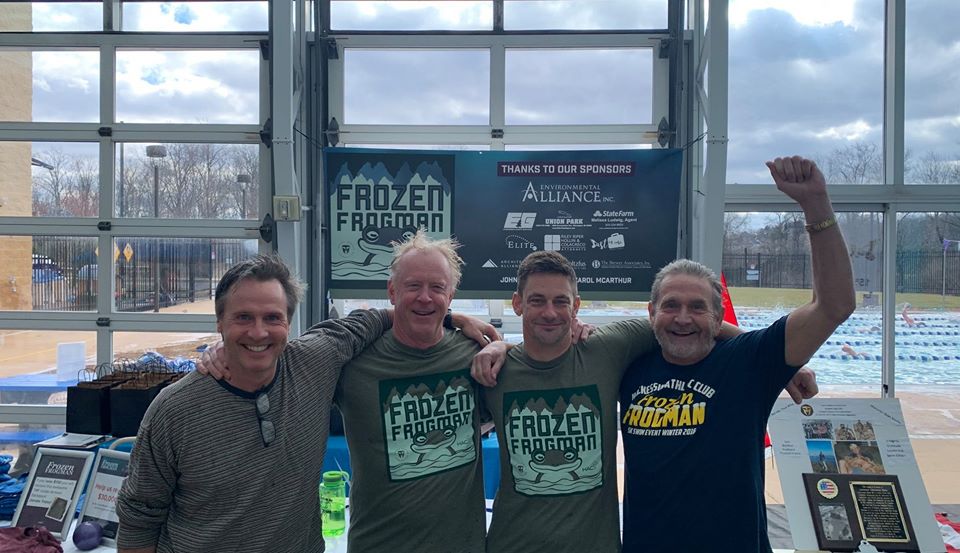 Frozen Frogman Fundraiser for the Travis Manion Foundation
Alliance Principal Engineer, Paul Miller, braved the cold waters of the Hockessin Athletic Club for the 4th annual Frozen Frogman Swim Event. The weekend-long event raises money for the Travis Manion Foundation, which engages with veterans and families of fallen military to empower them to reach their goals, and inspire others to continue the service to community and country exemplified by the nation's fallen heroes'.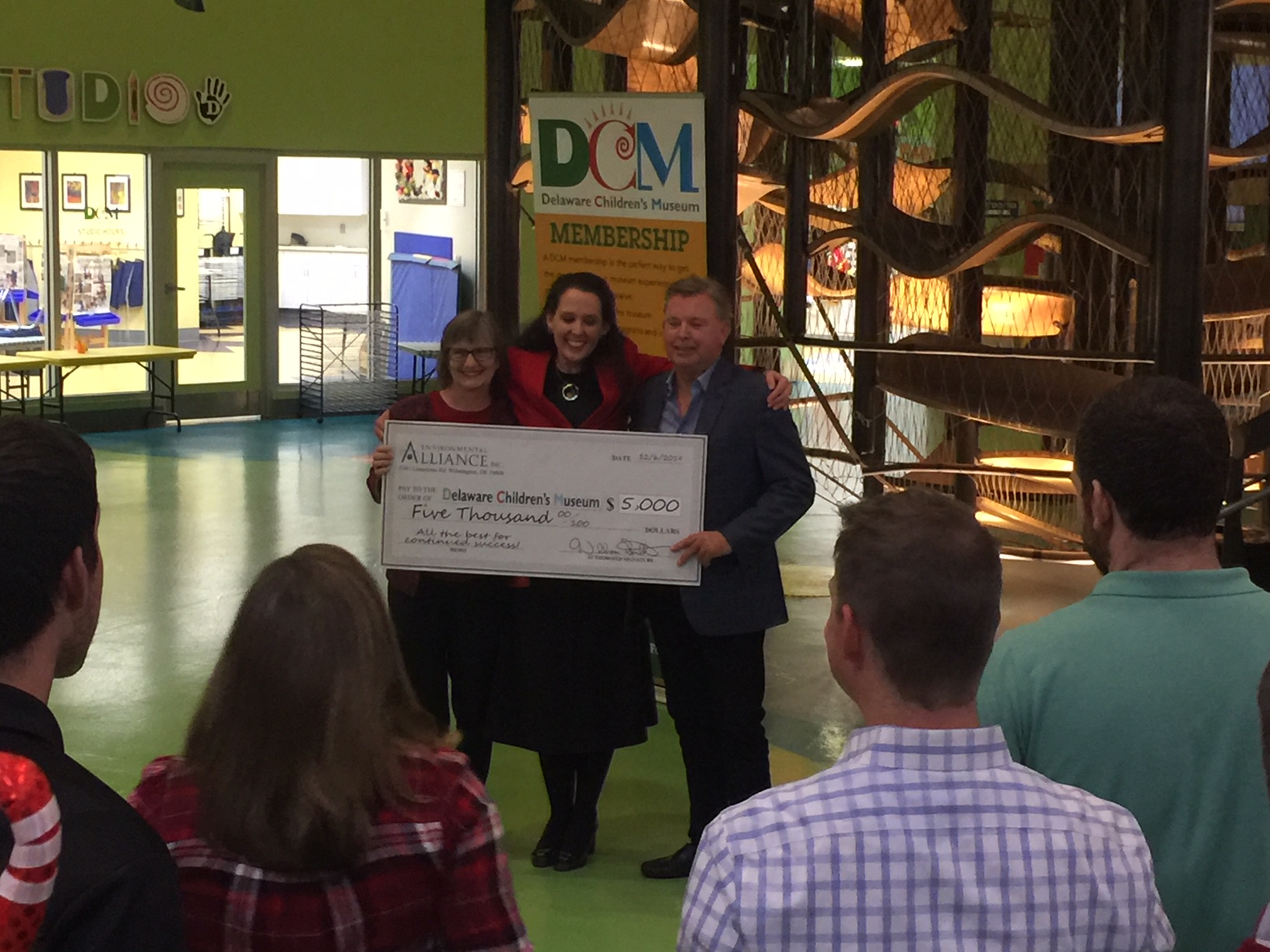 Delaware Children's Museum Donation
In December, Alliance staff celebrated a successful 2019 with our friends at the Delaware Children's Museum in Wilmington. As part of our continual community outreach efforts, Alliance donated $5,000 to the museum to help fund their amazing programs and exhibits for kids (and adults too)!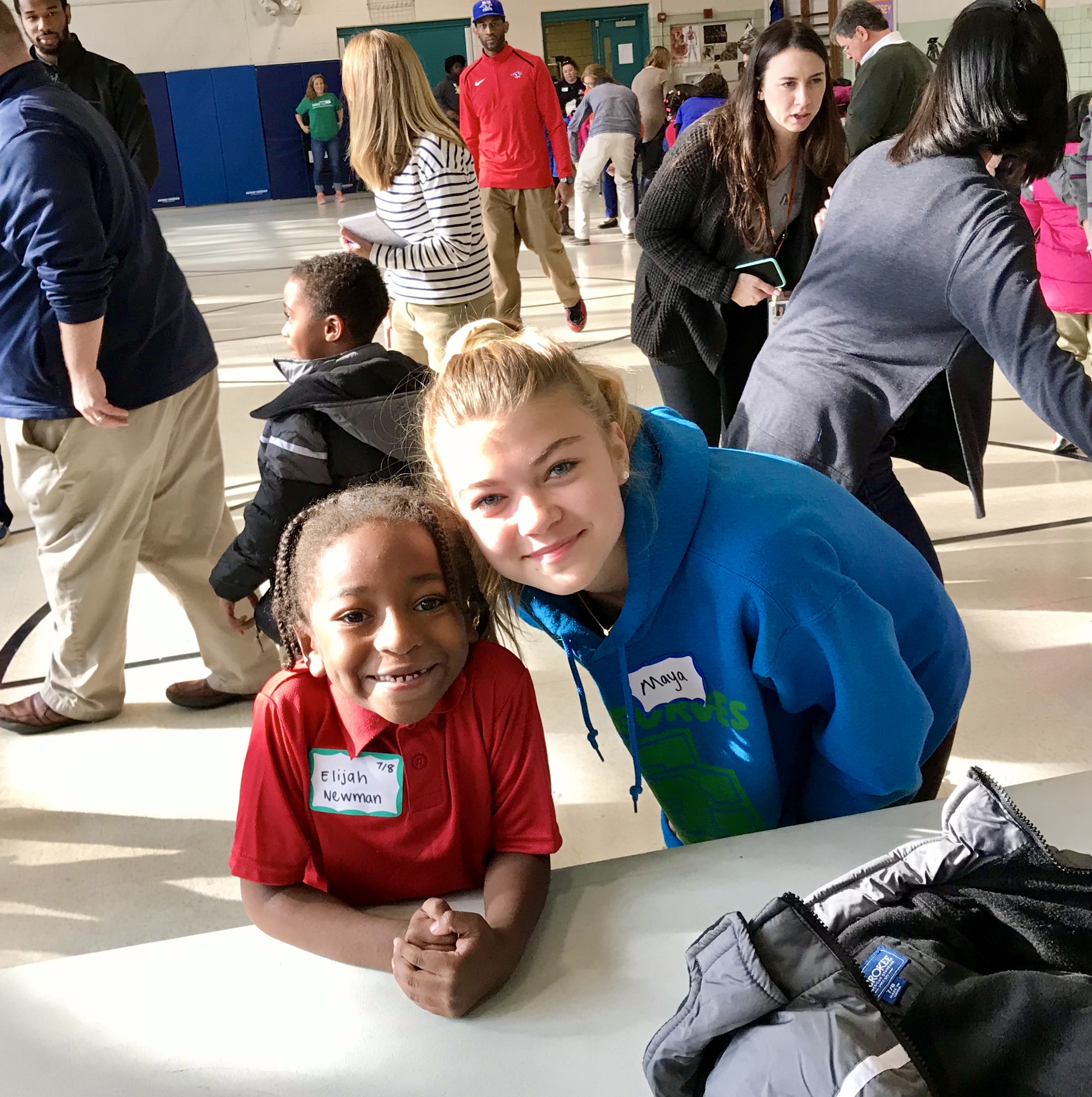 Operation Warm – Thomas Edison Charter School
Alliance had the great pleasure of supporting Operation Warm again this year. On November 19, 2019, we visited Thomas Edison Charter School in Wilmington to help distribute over 800 jackets to the students of the school. Each child received their very own brand new winter coat. The goal is to promote a positive mind-set and instill confidence in our local youth. It was a huge success.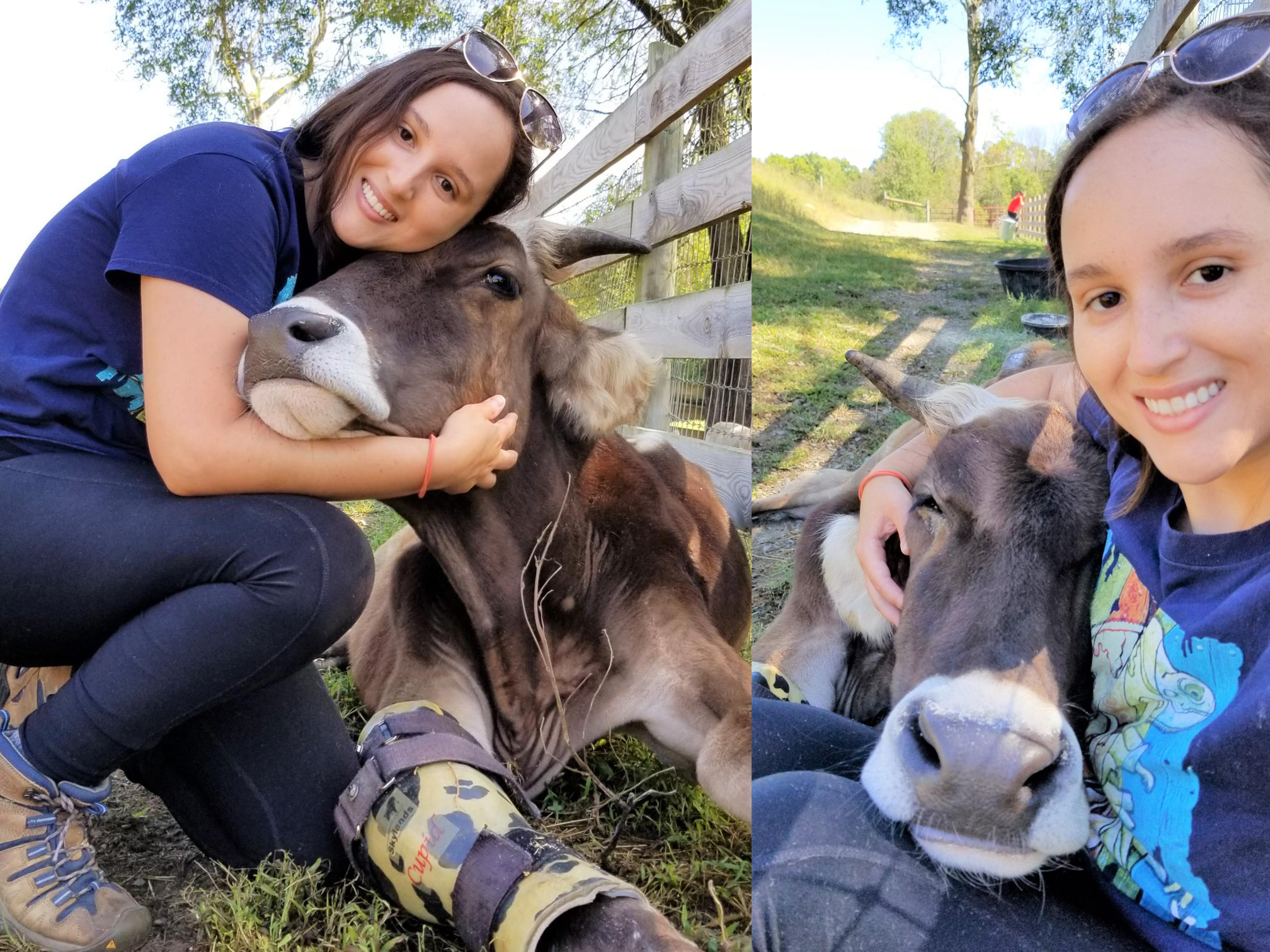 Skylands Animal Sanctuary & Rescue
We love to see our staff involved in good causes! Pictured here is our NJ Account Manager and resident animal rights activist Daniela Pava, showing some love to a bull at Skylands Animal Sanctuary & Rescue, one of the animal sanctuaries where she volunteers.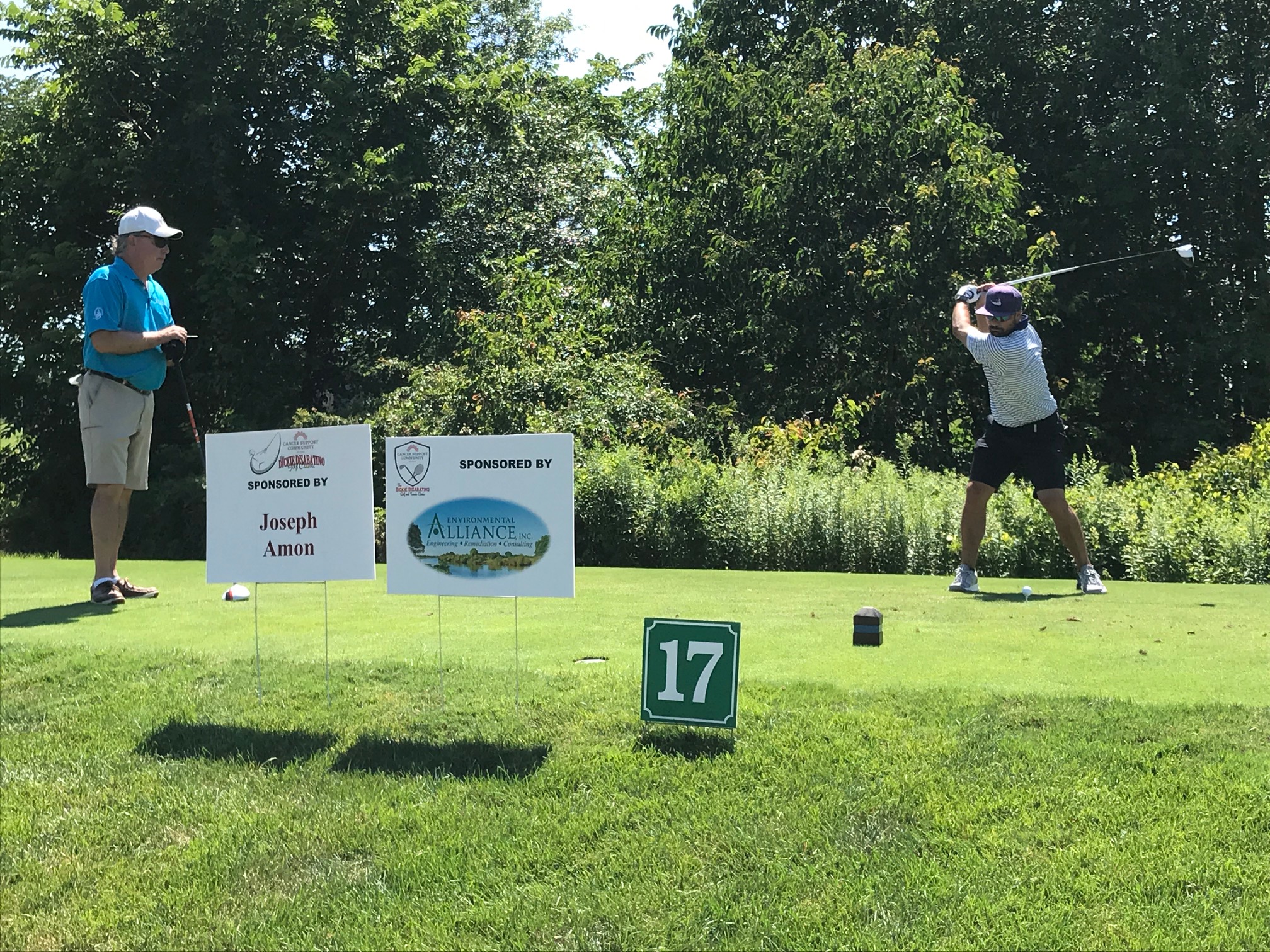 Cancer Support Community Delaware's Annual Dickie DiSabatino Golf & Tennis Classic
On July 15th, Alliance was a very proud supporter and participant in Cancer Support Community Delaware's Annual Dickie DiSabatino Golf & Tennis Classic. The event raises awareness and funds for their mission of ensuring that people impacted by cancer have the programs and support groups to help cope with the challenges and life changing aspects of cancer. Alliance's, Mike Vanderslice, volunteers his time to help coordinate the event.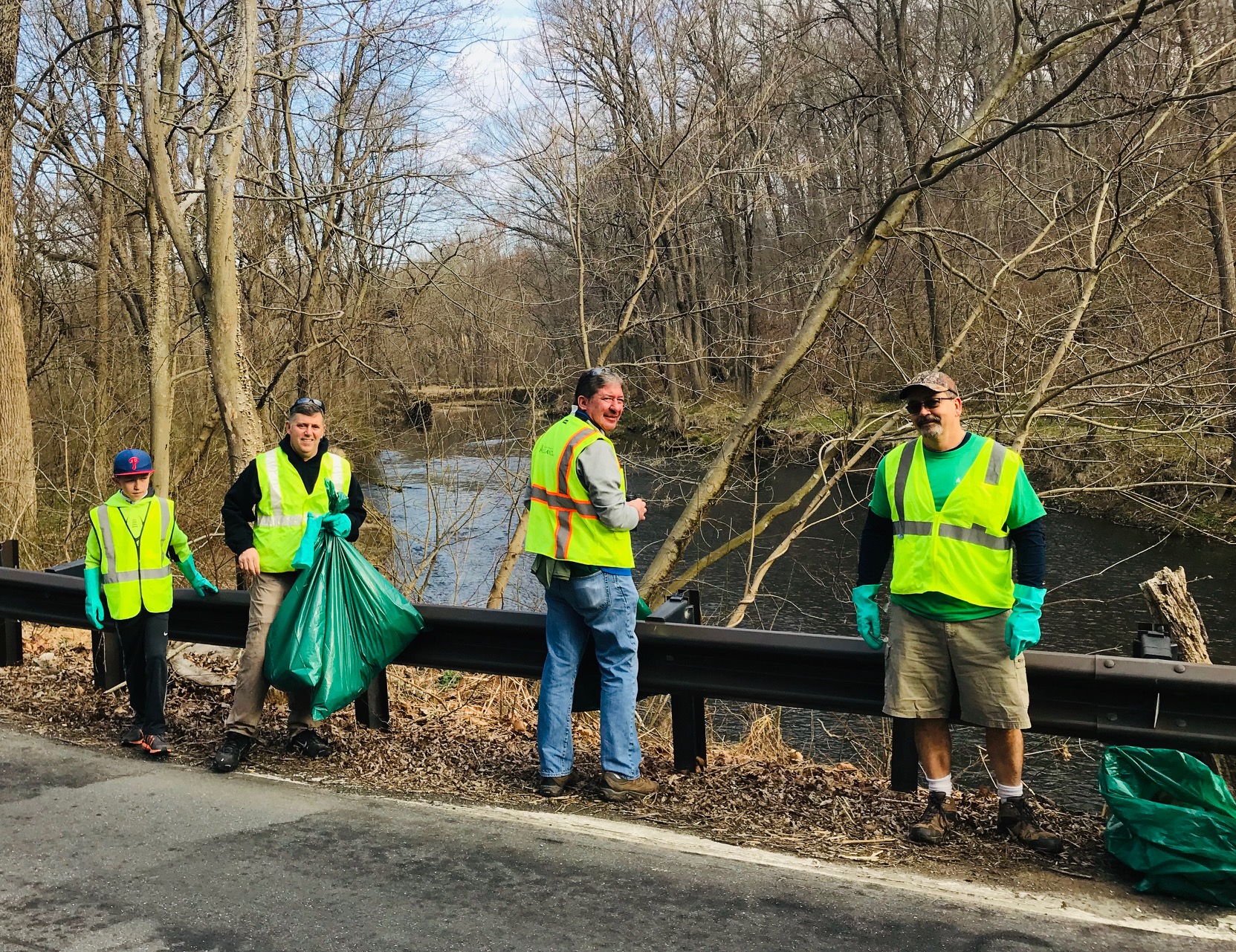 Red Clay Clean-Up
On March 30th, Alliance staff participated in the Brandywine Red Clay Alliance's annual Red Clay Watershed Cleanup event. Hundreds of people volunteered to cleanup over 80 miles of roadways!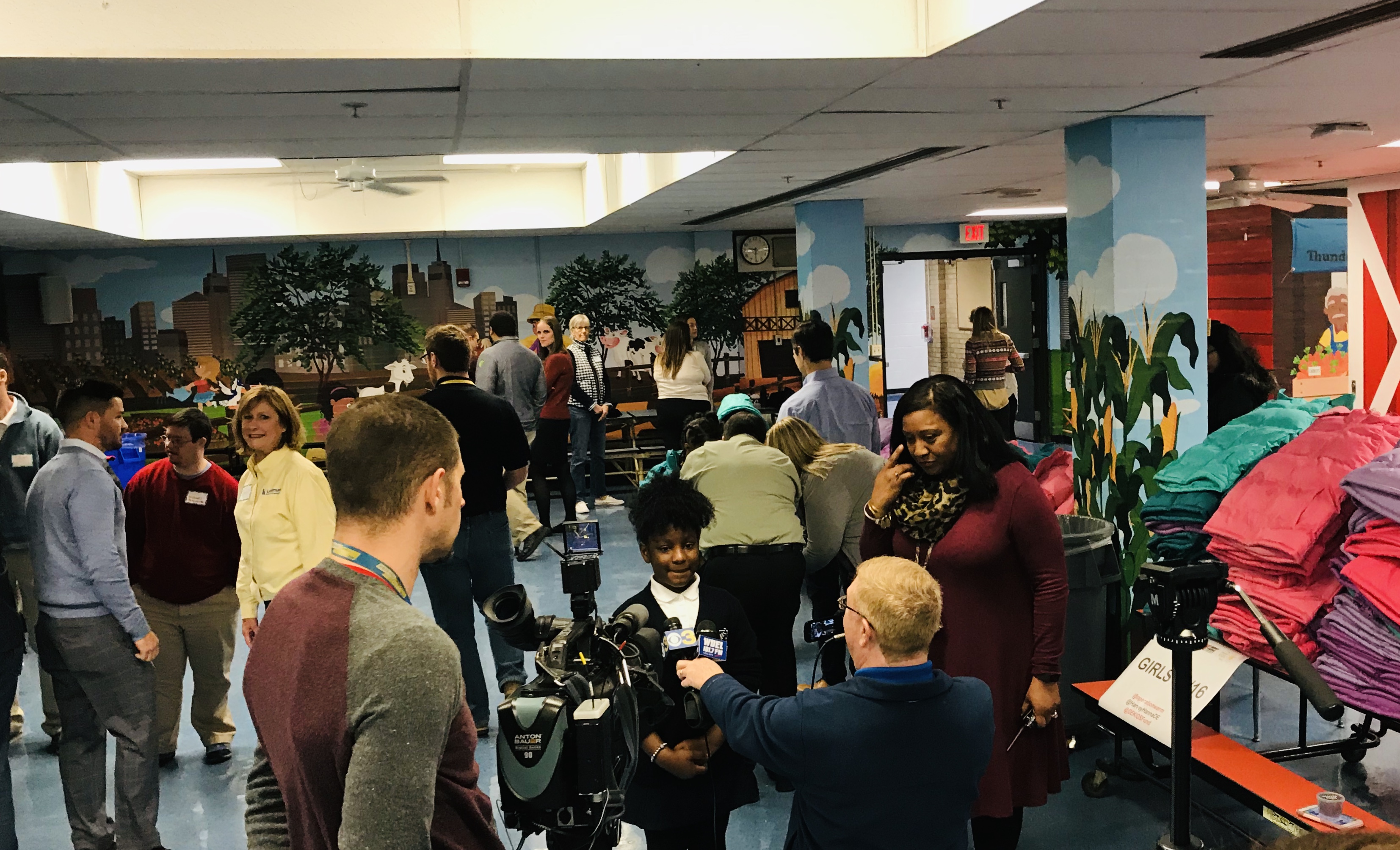 Operation Warm — Warner Elementary
On November 29, 2018 Alliance staff took time out of their early-morning day to volunteer and support the Delaware Kids Fund and Operation Warm at Warner Elementary School in Wilmington. Operation Warm is not a used-coat drive, instead, the nonprofit works directly with manufacturers to create its own line of carefully crafted winter coats for kids. Over 80% of the students come from low-income families, so to have a brand new winter coat is more than just a gift... It was truly an inspiring experience!
Link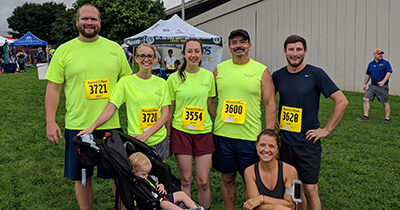 Delaware KIDS Fund 5k Run
Who knew we had so many great 5k runners?!? Alliance was a proud supporter of the annual The Delaware KIDS Fund 5k Run this past Saturday, August 4th. This year, all proceeds from the 5k Race went directly to a Food Pantry program for Richey Elementary School in Newport, DE.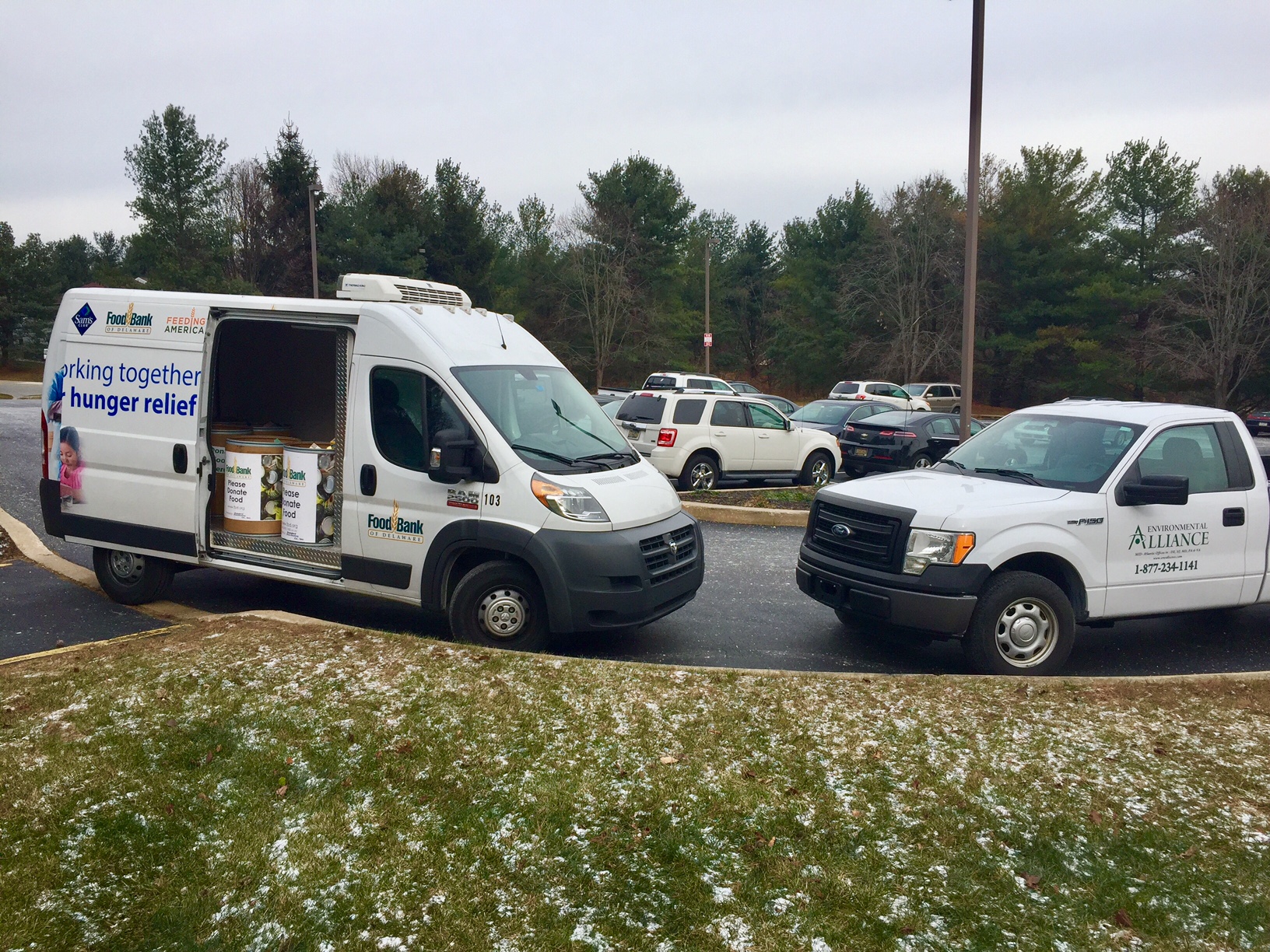 Food Bank Holiday Support
In December 2017, Alliance staff organized our annual food drive to support the Food Bank of Delaware. Thank you to everyone that contributed to the effort. The Food Bank of Delaware's mission is to provide nutritious foods to Delawareans in need and facilitate long-term solutions to the problems of hunger and poverty through community education and advocacy.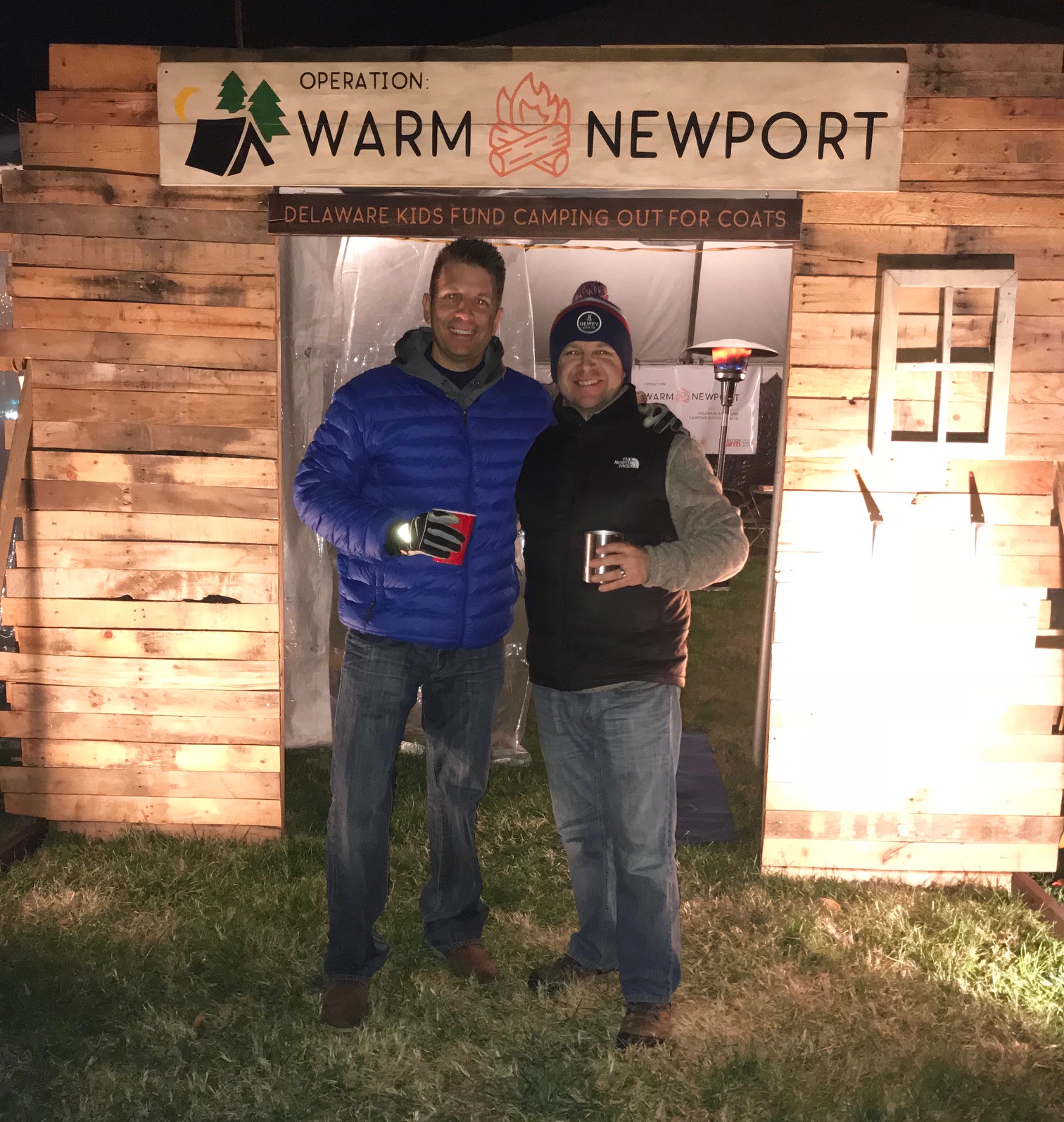 Operation: Warm Newport
Alliance was out and about supporting the Delaware KIDS Fund on November 16th and 17th with Operation: Warm Newport. The Delaware KIDS Fund raised over $22,000 to purchase brand new winter coats for all 1,100 elementary students in Newport.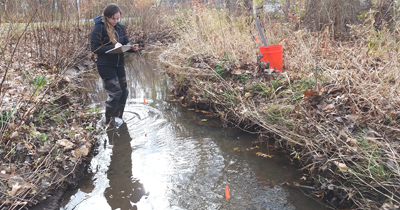 Support of our Watersheds
In December Ms. Daniela Pava, Environmental Scientist and Account Manager, completed her biannual assessment of a local stream in Morris County (NJ) for the Great Swamp Watershed Association. The gathered information is sent to the NJDEP, where they utilize the collected data to monitor the health of the streams in NJ.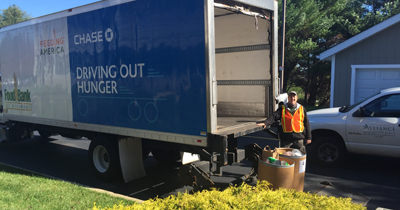 Holiday Food Drive
In November 2015, Alliance held a company-wide Food Drive to support individuals and families in need of food assistance. Our contribution provided families with Meal Boxes just in time for Thanksgiving. The results are in, and Alliance staff donated over 300 lbs this year!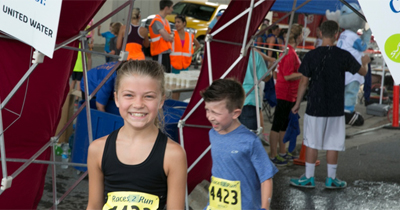 6th Annual DE KIDS Fund 5K
For a second straight year, Alliance staff and their families braved the heat and had a blast at the Delaware KIDS Fund 5K Run / Walk on August 1, 2015. We were also a proud sponsor, and helped to raise money / awareness for kids at risk and in distressed situations.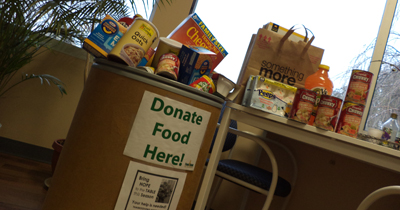 Food Bank Support
During the holidays, Alliance hosted a food drive to support the Food Bank of Delaware and our local community. Our staff and friends donated over 178 pounds of food! Our support helped the Food Bank during 2013-2014 provide over 400,000 meals during the school year and summer months.
Leukemia Research Foundation Support
In September 2014, Alliance once again assembled a team (John, Harley, Mike and Dan) to benefit the Leukemia Research Foundation of Delaware at the Delaware Mud Run. Blood, sweat and lots of mud - all for an amazing cause!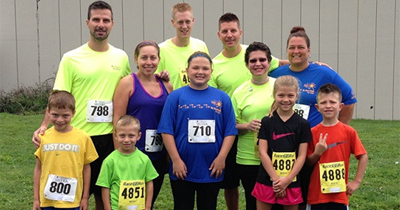 5th Annual DE KIDS Fund 5k
Alliance family and friends participated in the DE KIDS Fund 5K Run / Walk on August 2nd. We were also a proud sponsor of this amazing event that raises money to provide essential goods and services to children at risk and in distressed situations. It was an awesome day!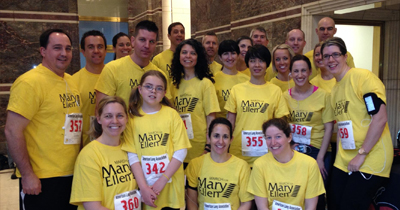 Fight for Air Climb
Alliance supported the American Lung Association on March 29th at Three Logan Square in Philadelphia. Our staff joined thousands of individual climbers as we ventured up 50 floors/1088 stairs in support of this cause.
Holiday Giving – DE Kids Fund
Tis' the Season to be Merry....Alliance is a proud supporter of the DE KIDS Fund and their 2013 Annual Appeal. The DE KIDS Fund is a 501c(3) non-profit organization dedicated to providing goods and services to children at risk and in distressed situations.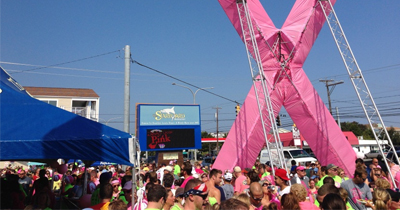 Dewey Goes Pink
On October 5th, 2013, Alliance supported the DE Breast Cancer Coalition in Dewey Beach, by participating in the Dewey Goes Pink 5k Run/Walk.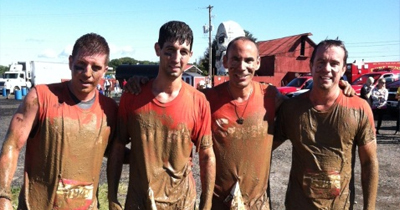 Delaware Mud Run Support
Alliance staffers did their part and got stuck in the mud to benefit the Leukemia Research Foundation of Delaware at the 2013 Delaware Mud Run!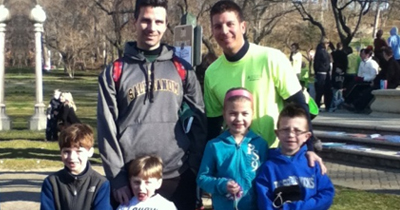 Fun at the Brandywine Zoo
Alliance was a proud sponsor and participant in the Delaware Zoological Society's 2nd Annual Cherry Blossom 5K Race held in March.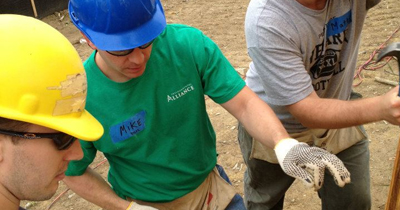 Building Communities - Habitat for Humanity
On May 2012,Alliance, in concert with the Delaware Young Professionals Network of the State Chamber, volunteered to support Habitat for Humanity of New Castle County's latest endeavor in Wilmington (the Mill Stone project).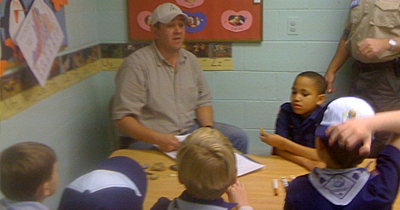 Geology Lesson with the Cub Scouts
Alliance Staff Geologist, Mr. Matt Richardson,recently helped Cub Scout Pack 922 in Enon, Virginia earn their Geology belt loops and academic pins. Alliance managers, Mr. Jim Bernard and Mr. Jason Early, provided mineral and fossil specimens from their personal collections as teaching aids for the scouts. The boys were fully engaged and had fun learning about the physical characteristics of rocks, minerals and fossils thanks to Matt.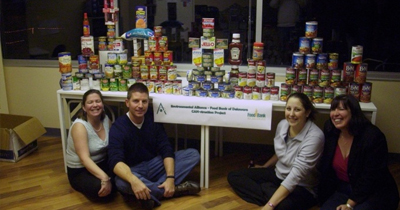 In December, Alliance professionals created a "Can-struction" project, with the help and guidance of Ms. Myrna Klair. Our staff came together and contributed a donation to the DE Food Bank in an attempt to feed needy families around the holidays.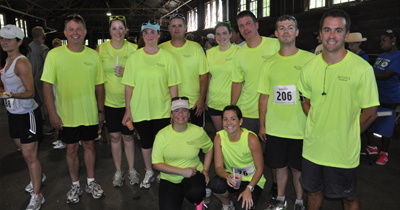 Alliance participated in Habitat for Humanity of New Castle County's 5K Run / Walk on June 23, 2012. The race helps to support HFH's mission and programs.
// END PAGE CONTENT ?> // FOOTER ?> // END FOOTER ?>